LIGHT OF THE WORLD
PRAYER CENTER
Exalting Jesus day and night, in united prayer,
praise and worship for the glory of God.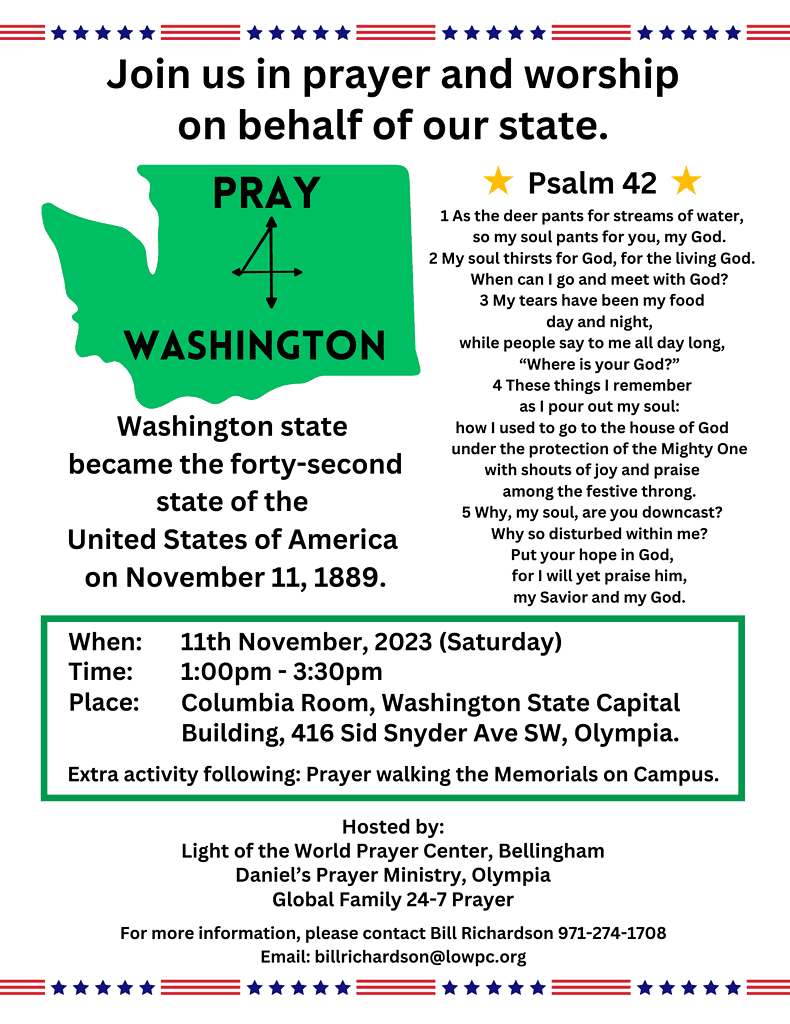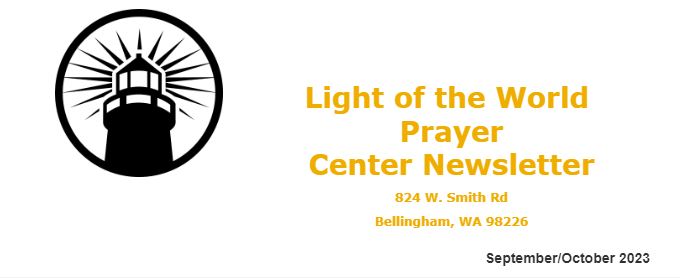 We are excited to share what God has been doing in families across Whatcom County. Our children are precious and they need our help, support, and protection. Jesus wants the children to recognize His voice and not follow the voice of a stranger. It is a strong value at LOWPC to create that space for them. In this newsletter, you'll read about the ways we are doing that through the summer Prayer Encounter Camp, prayer walks, Moms in Prayer, Love Life sidewalk ministry, and a worship event called The Burn. We hope this report produces deep praise within your soul and encourages you to participate.
Prayer Encounter Camp
This summer LOWPC hosted the Prayer Encounter Camp for 84 children. This collaboration with five churches created space for children to hear God speak. For many at the camp, it was the first time they connected with Jesus in this way. We took valuable lessons learned from the previous two years of camp to make the experience even richer for the children and a great experience for the 40 volunteers and leaders.
This year we ramped up our follow-up with the families. We've called all parents and heard tremendous testimonies of the ways their children encountered God. We made space for Holy Spirit to encourage the parents as we prayed with them. The Prayer Encounter leadership team has sensed an invitation from the Holy Spirit to start a weekly prayer time in the House of Prayer to reinforce what was learned at camp. Parents see the value to their family, and many are committed to investing their time praying together with us. One of LOWPC's core values is "unity within the church". We have four churches that will co-lead this prayer time. How beautiful! If you would like to learn more, please contact Katie Steele.
When we create space for the Lord, he always fills it! We saw that in summer camp, the follow-up calls, and we will see that in this new prayer time for families. Please pray that the momentum continues so that families can experience the fullness of John 10:3 "The sheep hear his voice, and he calls his own sheep by name and leads them out."
Here are some camp testimonies from parents and leaders:
"Traditionally in children's ministry, we are taught to keep the children busy with activities and frequent transitions to new activities in order to keep children engaged. Prayer Encounter Camp used that traditional model at times during the program but also sought to provide space for children to reflect and listen to the voice of Jesus. This often meant limiting our voice as a teacher and instead embracing silence, meditation on scripture, and scriptural themes, followed by listening to the student's experiences during these times. Rather than going off the rails, the children embraced these times and were able to hear and see Jesus' heart of love and delight in them." CTK Bellingham Children's Pastor, Duane Weaver.
One mother shared, "My kids loved Prayer Camp this summer! My teenager even said it was the BEST camp. This is a big deal because Prayer Camp was sandwiched between family and even overnight friends camps. My kids heard from God, including desiring to be baptized and feeling super loved by Jesus. Thank you!"
Sophia, a 7-year-old, explained to her mom how to have a quiet time with Jesus!
A Snapshot of Prayer Encounter 2023.   Special thanks to Mark Treas for putting this together
Ways to pray for our schools
Prayer Walks
The education prayer team from LOWPC has facilitated prayer walks at all the schools in Whatcom County for several years. As we continue to do this, we invite you and members of your church to join us. We believe John 15:16-17 is true when it says "As we pray God's Will, He will act!"
We will be at the following schools at 4 pm during the month of September:
Please call or text Tim Scott (360-483-8691) for more information.
Meridian and Lynden Middle Schools on September 19th
Roosevelt and Everson Elementary schools on September 26th
Claim your Campus
Prayer is rising up for children all over our country and all over in Whatcom County. There is a national group encouraging students to "Claim Your Campus" where students pray for their own schools. Please share the above link with youth in your community.
Moms in Prayer
As adults, we can support our youth by praying for them together! Moms in Prayer is a national ministry with local groups that connect women to pray for children and schools. Women of God, come join us on September 18th at LOWPC for an evening with Moms in Prayer. You will get to hear the blessing of praying consistently in a group for children and schools. Our goal is to have a Moms in Prayer group at every school in Whatcom County. Register here.
National "See You at the Pole" prayer event
Before school starts in the morning on September 27th, students will be meeting around the school flag pole to pray for their school, teachers, and fellow students. This would be a great time to invite members of your church to join in prayer the same way Paul frequently asked people to pray for him in his letters.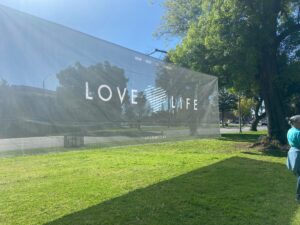 Love and Life. 
Over the past eight months, LOWPC has gathered pastors to share the goal of positioning the evangelical church to become a place of love and life for the abortion-vulnerable in Whatcom County.
Since January:
The first prayer walk at Planned Parenthood is on September 30 and the second on October 7th. Contact Katie Steele with questions or interest.
The Burn
Join us this Friday, September 15th at The Way ( 410 W Bakerview Rd #114, Bellingham, WA 98226) at 6 pm to gather for 5 hours of continuous worship, prayer, fellowship, and communion! We want to join together, young and old, as the church of Whatcom County to reach for God's presence and enthrone him in our praise together!!! Psalm 22:3
Here is the worship team lineup:
6-7 pm       Jeremy and Shannon, Bless the City Church
7-8 pm       Mark Hinkleman, NW Baptist Church
8-9 pm       Bill and Heath, LOWPC – We will have communion at this time!
9-10 pm     Hardy Kurtz, Calvary Chapel NW
10-11 pm   Willam Reyes, Church of the Restoration of the Nations.
There is much to give praise to the LORD for. We pray this newsletter brought encouragement to your soul and has provoked you to join one of the above initatives.
Following Jesus together,
LOWPC Team
Prayer as a priority
There are different ways you can connect with others in prayer through LOWPC. The prayer room has different sets (or themes for prayer) throughout the week. These include such areas as family, the persecuted church, next generation, amongst others. See the schedule for days and times. There are also prayer walking opportunities at schools and other sites. Several churches sign up for the Day2Pray initiative and perhaps you could become the coordinator for your church if it is not yet involved!
For more information click Schedule below.